Discover our recipe for a quick and soft gluten-free bread for a light breakfast.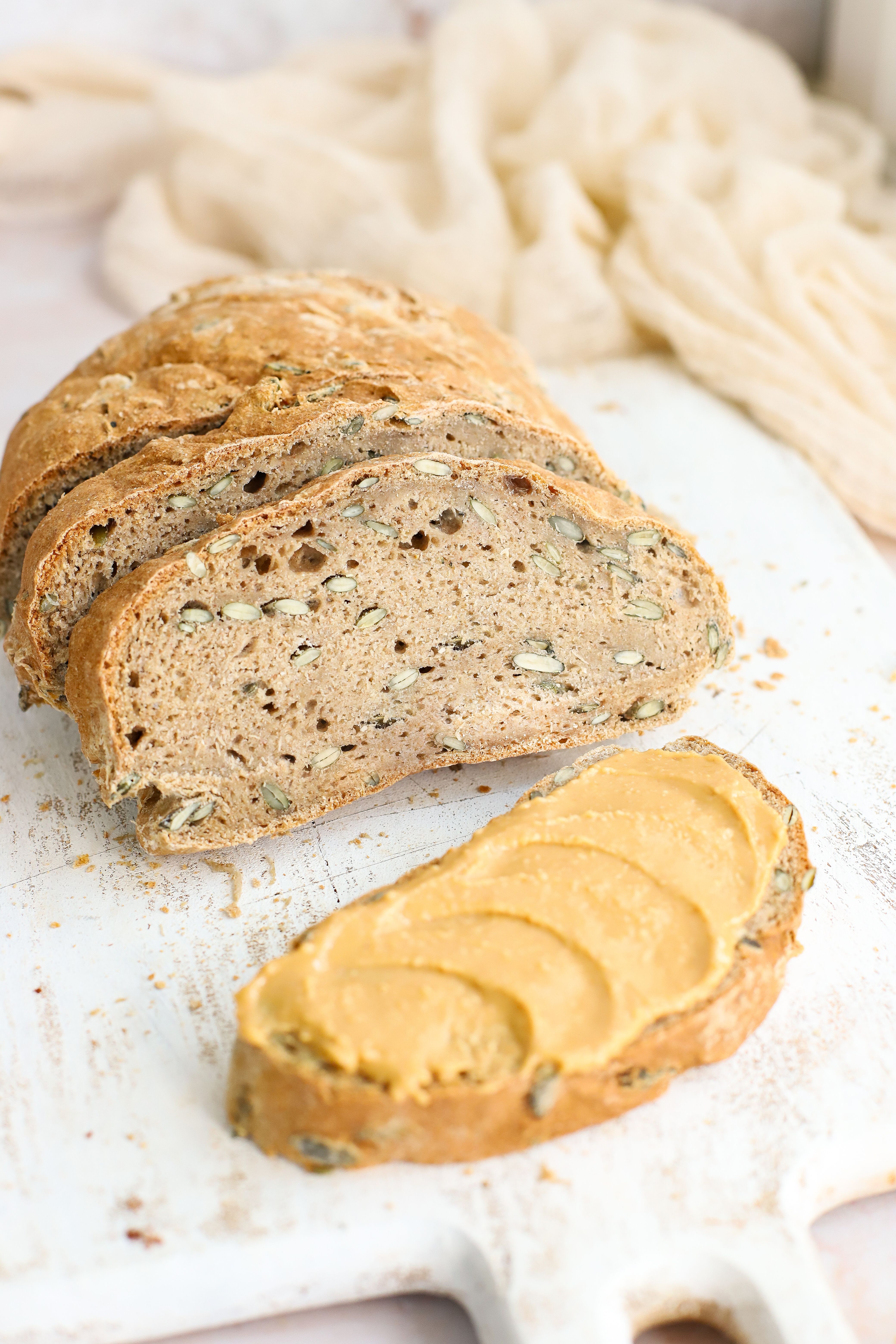 Preparation
Preparation time: 30 minutes
Cooking time: 55 minutes
Recipe
Preheat the oven to 175°C.
Mix the Psyllium powder with 450 ml of water to obtain a "gel" texture.
Mix the 4 types of flour: Sarasin, Rice, Chickpea and Tapioca.
Add the baking powder and the baking soda.
Add the seeds of your choice.
Mix

it all together.

Form a ball and place it on a baking tray.
Bake at 175° for about 55 minutes.
The products used in this recipe