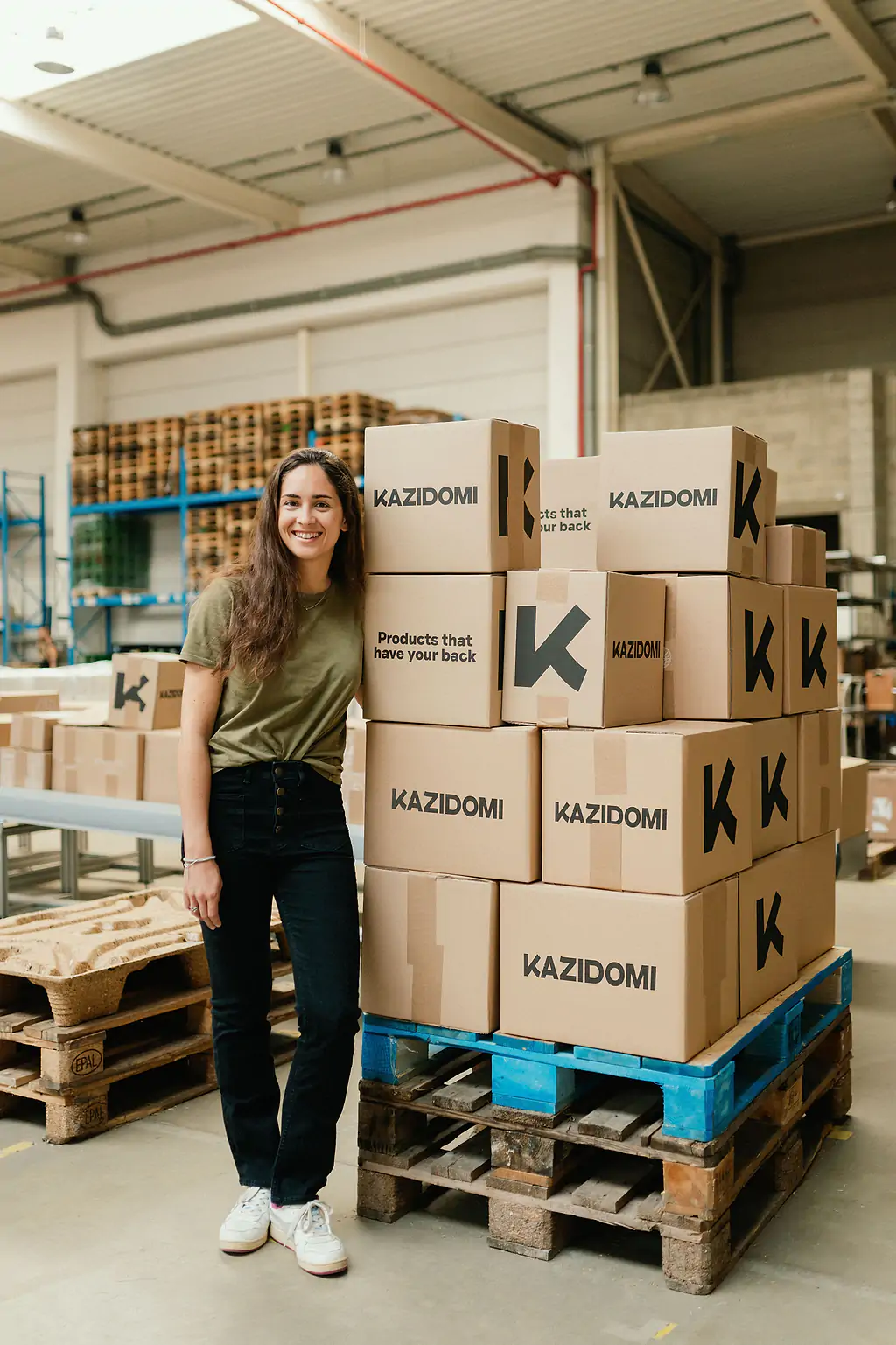 Delivery throughout Europe (or almost)
Because eating healthier should not stop at borders, we deliver to the 4 corners of Europe, whether you are in Germany, Greece, or Ireland, and all within 48 hours!
Find out more about the countries delivered
Ecology at the heart of each package
100% recyclable packaging

No plastic, cardboard protection, protective corn chips, adhesive tape made from potato peels… We grow organic right down to our packaging.

A contribution to carbon neutrality

We are implementing many actions to reduce our footprint: choice of brands, packaging, our delivery partners, etc.

Consolidated deliveries for CO2 reduction

Did you know that in terms of carbon footprint, the impact is lower in e-commerce than in a physical store, whether organic or not?
Your questions
When will I receive my order ?

Delivery times are estimated at 48 hours. However, it may be that the deadlines are slightly extended in exceptional situations such as public holidays or sales periods. Nous veillons toujours à vous prévenir au moment où vous passez commande et sur la page du panier. De plus, nous adaptons les dates de livraison annoncées sur notre site lors de ces périodes. Vous ne pourrez pas manquer l'info !

How do I track my package?

You can follow the preparation status of your order in the "My orders" area of ​​your account. Once your order is in the delivery person's hands, its status will change to "shipped" and a delivery tracking link will be emailed to you.

What happens if I am not at home during the delivery?

The delivery is confirmed by e-mail a few days before delivery, and also by SMS. Some of our carrier partners offer you the possibility of leaving instructions in case of absence. If you miss the passage of the carrier, your parcel will be available the next day at the nearest parcel relay, or you can simply reschedule the delivery.

Why and in which cases do I have to pay additional costs?

These additional charges only apply when your order exceeds 20kg. These costs amount to €5.99 and correspond to the handling costs generated by a heavier package that is difficult to handle by handlers and deliverers.

As a member, is delivery free?

Good news: if you have subscribed to a subscription at Kazidomi, then delivery is free, from 69 € in relay point :)