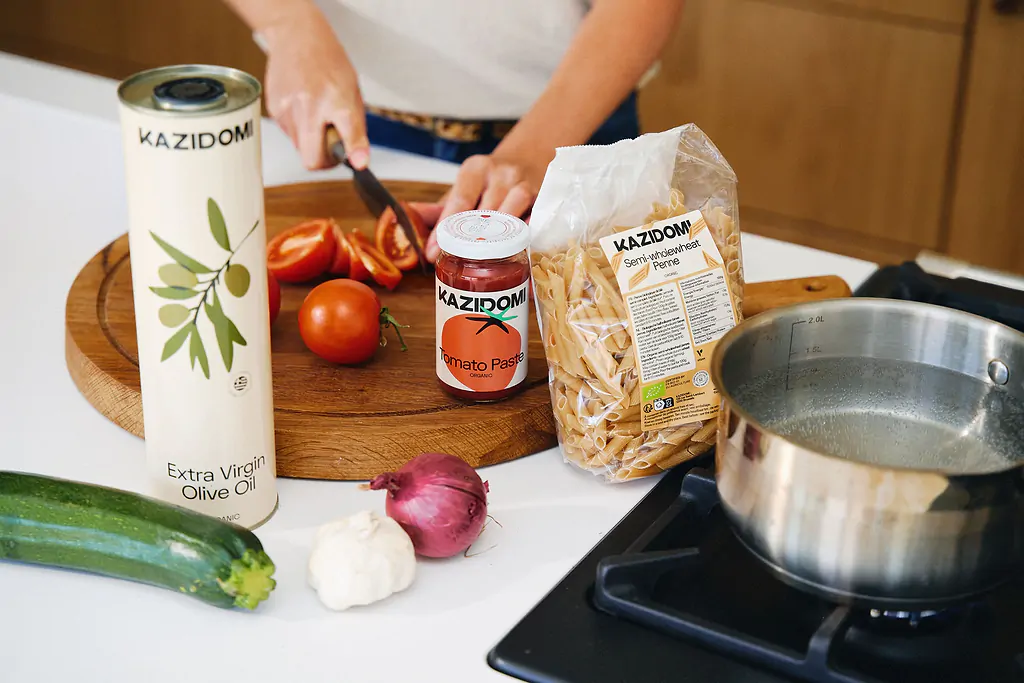 Nothing happens by accident in our catalog
Kazidomi is more than 4000 products that are healthier, more sustainable and at affordable prices, all without sacrificing pleasure or efficiency. But nothing happens by accident in our catalog!

Indeed, before reaching our shelves, each product is screened to ensure that it meets our 5 selection criteria. We are pleased to introduce you to these criteria today.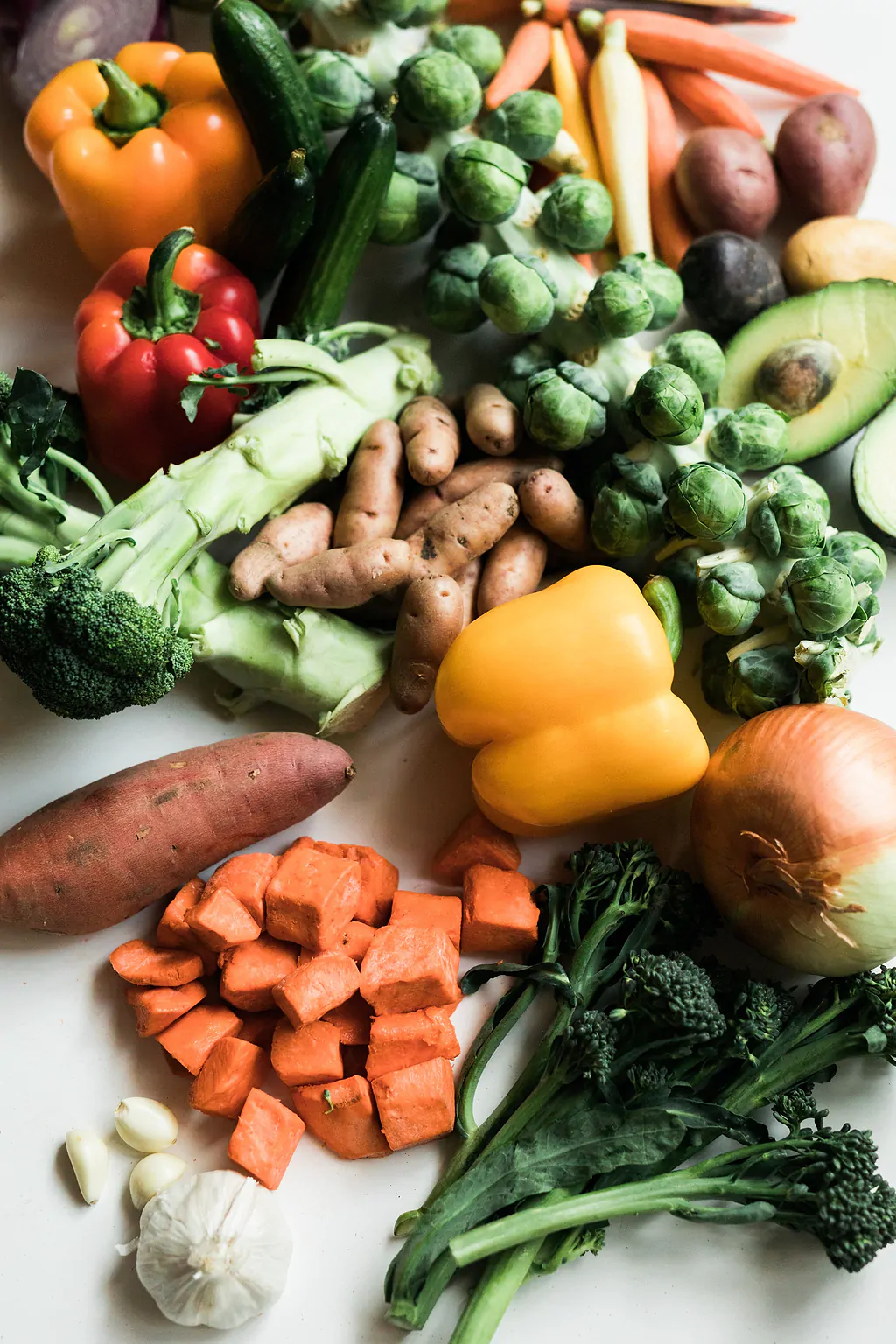 Organic as soon as possible
Organic food is more respectful of biodiversity and therefore of our health. This is why the majority of our catalog is organic.

However, we keep some conventional products when the organic offer does not meet the expectations of our customers, especially on the budget.
This way, there will always be something for someone!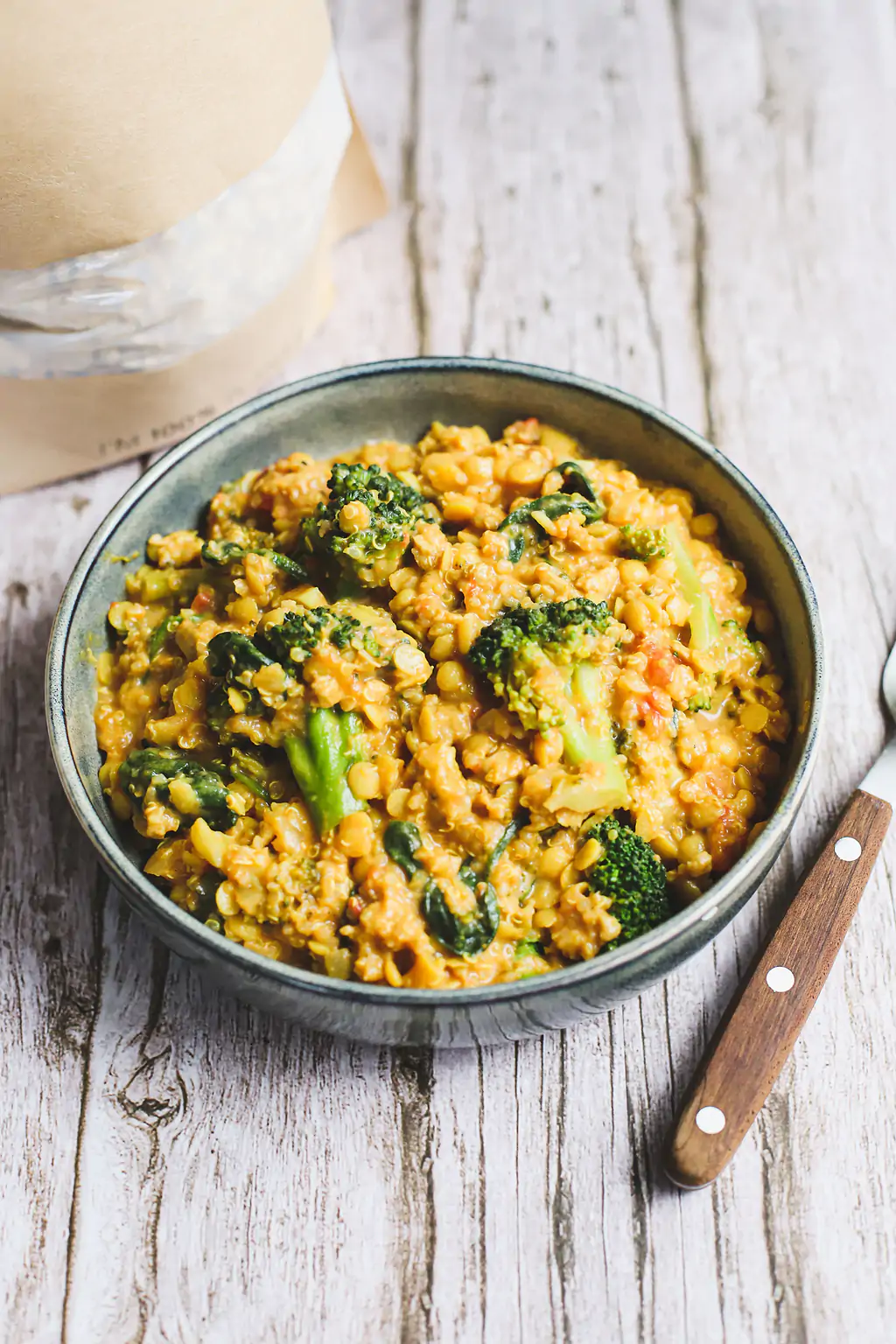 A plant-based focused catalog
We are convinced that the protection of the environment and health requires a more plant-based diet.
We want to be the reference supermarket for anyone who wants to limit their consumption of animal products, wherever you are on this journey.
Are you looking for a specific alternative? Whatever product you're looking for, we've got it.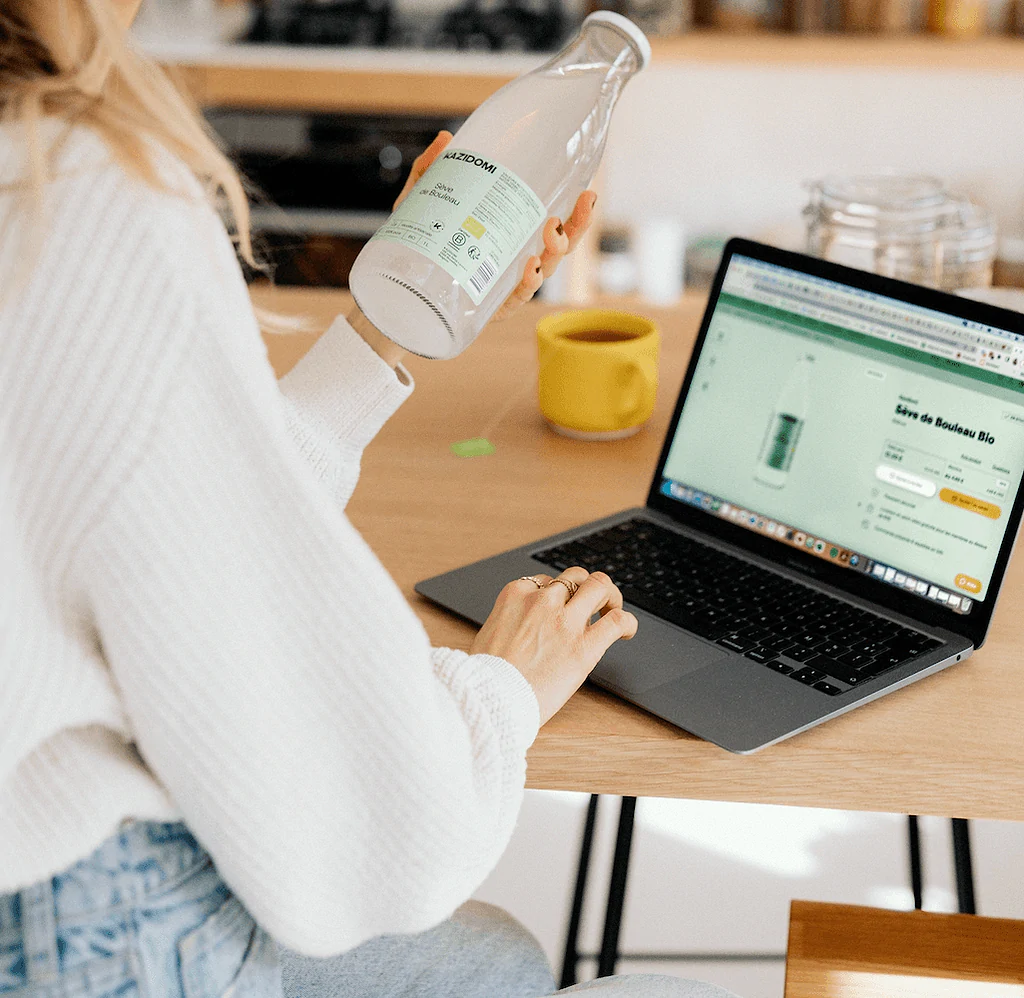 Carefully selected ingredients
Shorter and more understandable compositions, guaranteed with 0% harmful ingredients but 100% pleasure.
Say goodbye to palm oil, endocrine disruptors and more than 160 controversial additives.
Don't spend hours studying each ingredient, we do that work for you!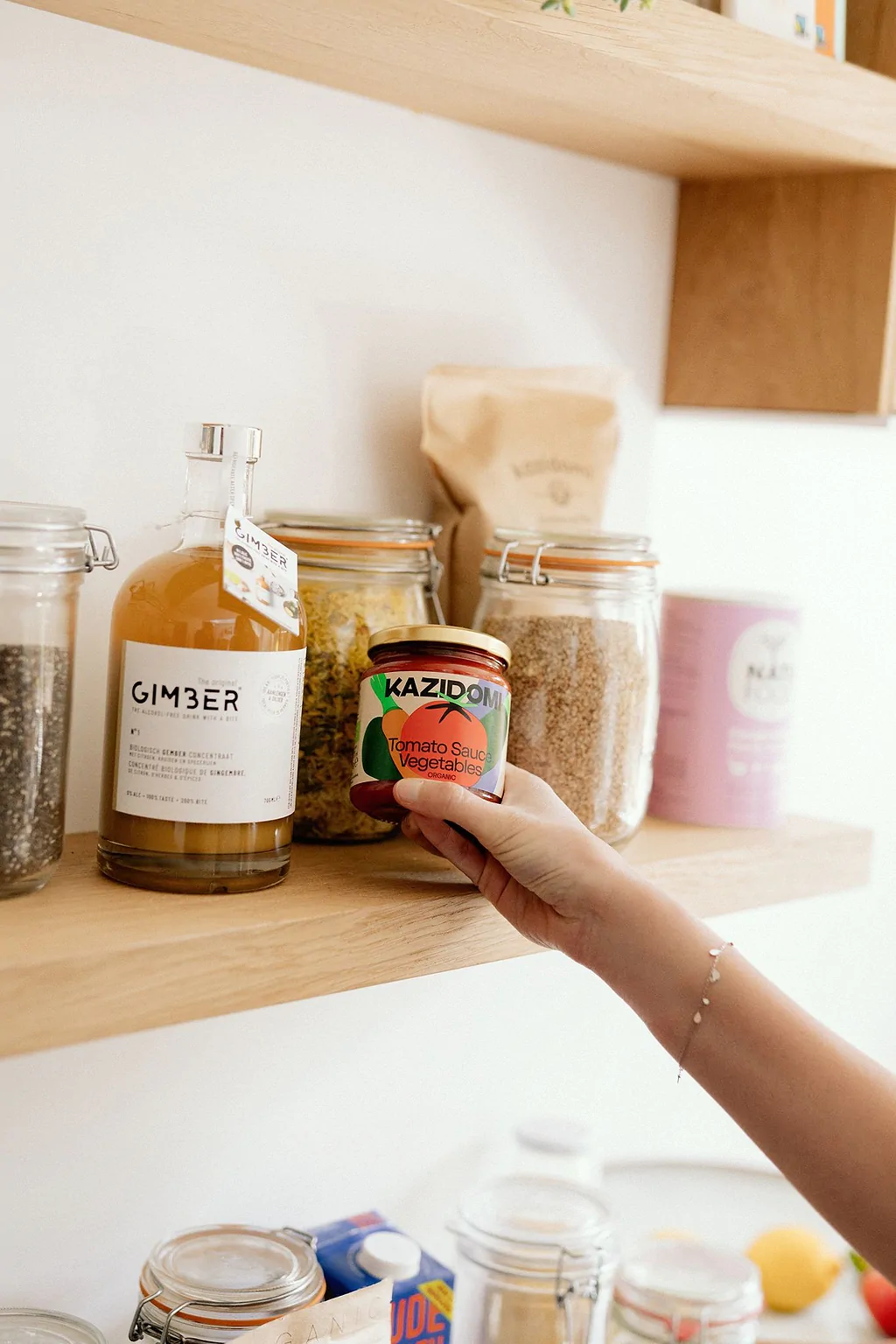 Local products
We prioritize as much as possible local origins, which are more sustainable and benefit the local trade.
Products from farther afield are only allowed if they are not or not well grown in our country or in Europe.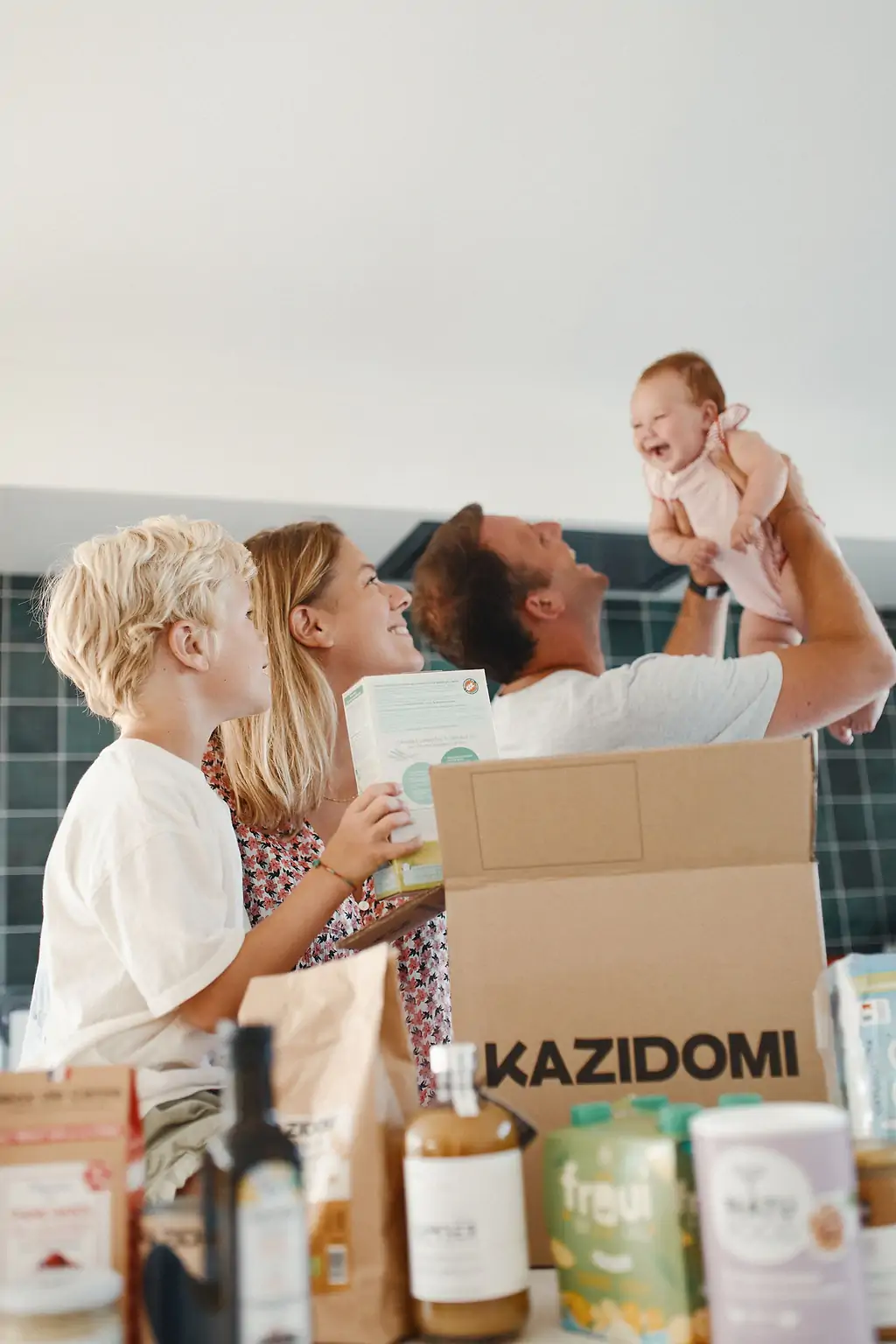 A committed range of products
Certified B Corp since 2019, Kazidomi is a company with strong values, family-owned and co-founded by a woman.
We work with ethical and committed brands that, like us, are willing to make our consumption patterns progress in the right direction.
En savoir plus
Let yourself be guided towards a healthier lifestyle
With the help of our experts

On our site, our blog or via our networks, we guide you towards more balanced choices thanks to the help of health experts. Alongside Lucile, our health coach, they ensure your well-being continuously through numerous free educational tools.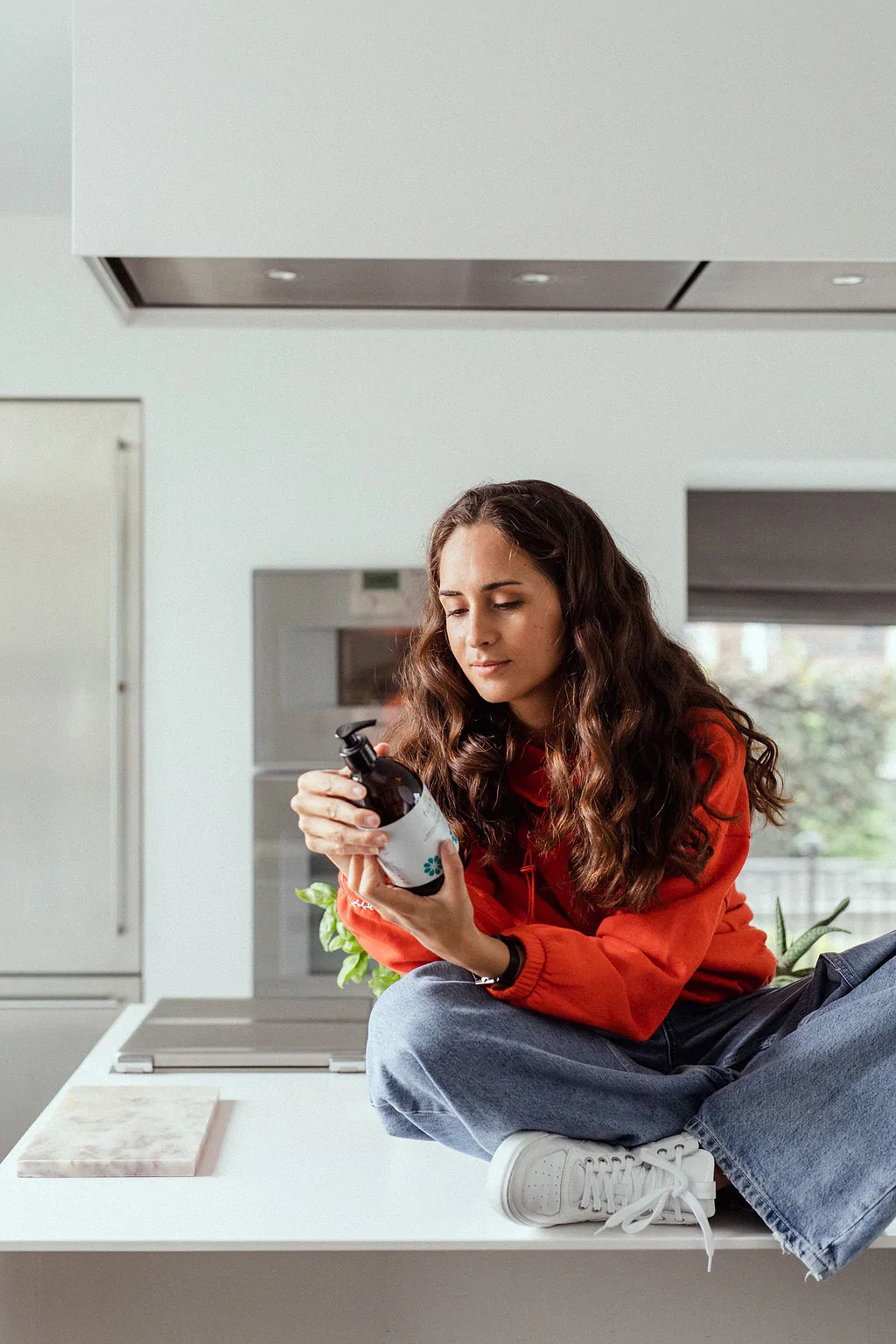 A word from Emna Everard, our co-founder
"When I was a kid, I couldn't find Nutella, sugary drinks or candy in my cupboards and it wasn't a frustration. I was fortunate to be educated at a young age about the importance of healthy eating for a healthy body.

Saddened by the realization that this was not the case for everyone, I decided to start business school with the idea of opening a supermarket where you can shop with your eyes closed."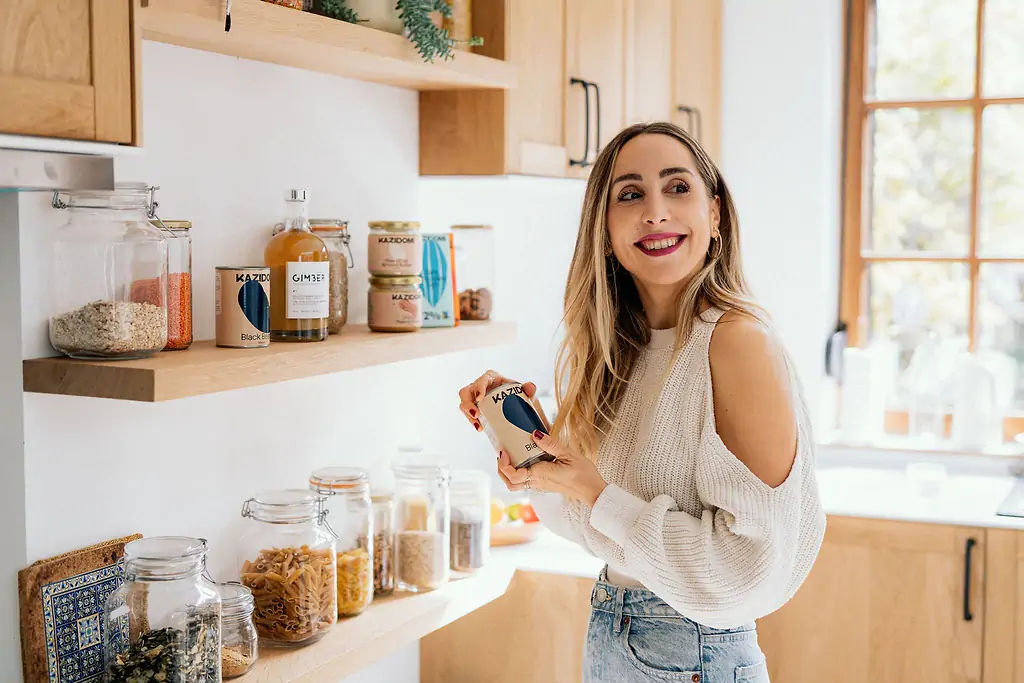 A word from Lucile, our health coach
"According to INSERM, the share of so-called ultra-processed foods represents 30% of daily caloric intake in France.

In some countries like the United States, this proportion even reaches 60%! But their impact on health no longer has any secrets. Yet many of these products are still perceived as healthy.

It is time to sort out our plates."