Kale salad with sweet potato, apple and walnuts
Discover our autumnal and gourmet kale salad that requires few ingredients and can be quickly prepared.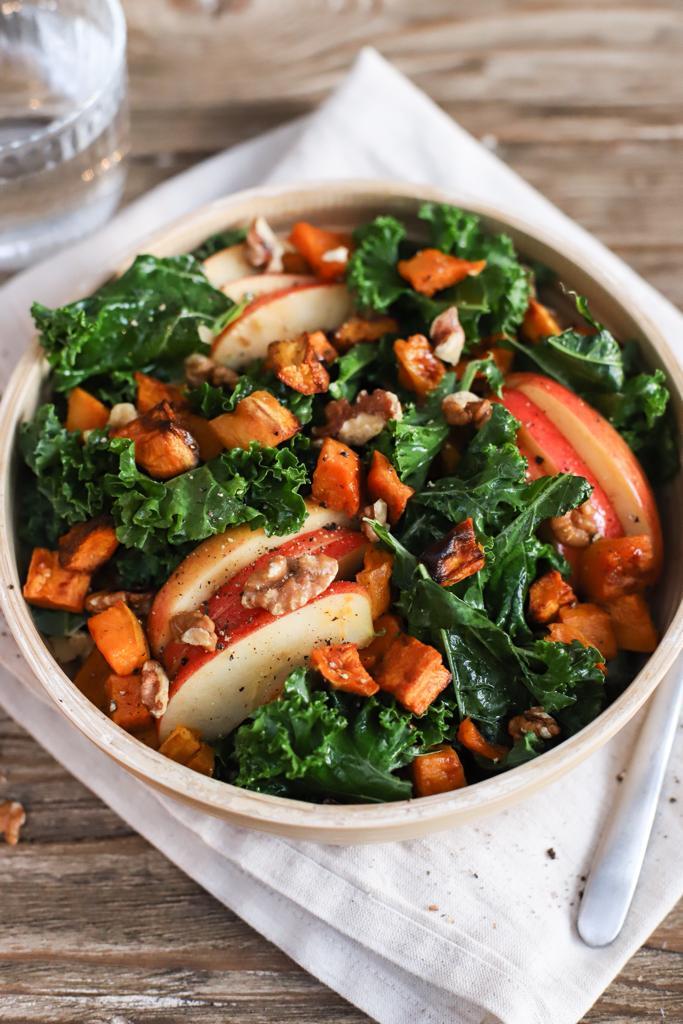 Preparation
Preparation time: 10 minutes
Cooking time: 40 minutes
2 persons
Recipe
Preheat the oven to 200°C
Wash, peel and cut the sweet potato into pieces.
Bake the sweet potato cubes on a baking tray for about 40 minutes until golden brown.
Mix the kale and the ingredients for the sauce in a bowl.
Wash and slice the apple.
Add the apple slices, walnuts and sweet potato pieces to your salad.
Enjoy the tasting!
The products used in this recipe