Natura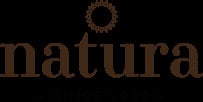 Natura
The brand "made in Belgium" has been serving natural sauces, mayonnaise and salad dressings without preservatives for more than 75 years. We find in these products all the pleasure of homemade sauces, far from the industrial taste of some big brands.

Natura's history
Natura is above all an entrepreneurial and family history. Its story beginned when, in 1939, a fishmonger, Philippe Vryghem, decided to produce his own sauces to accompany his preparations. The success was such that he abandoned the fishshop to produce only sauces. And he did well !

Natura's values

NATURA products have the taste of "homemade". They are produced with passion, thanks to first quality ingredients, simple ingredients that we know the name.

They are 100% natural and contain no preservatives or added food additives.

Natura is also a member of the 1% For the Planet network of companies that pledge to donate 1% of their annual turnover to an environmental protection organization of their choice.