Lucaa+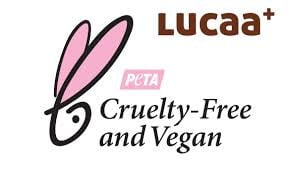 For what purpose ?
Having a pet at home brings a lot of happiness, but also causes unpleasant hygienic consequences: bad smells, allergies, dirtier house, etc. On top of that, you have to make sure your best friend is healthy and fit!

The LUCAA+ product range for pets is a set of natural products for the care and hygiene of your dog / cat / rabbit or other favourite animal. From muzzle to tail, not forgetting the living environment (kennel, litter, basket, chairs, rugs, toys, hutch, etc.), we provide you with the complete range to take care of and protect your pet.

The advantage of our solutions
Composed of beneficial microorganisms, better known as probiotics, and 100% ecological ingredients, our solutions effectively clean thoroughly while optimising the biological balance, which has the effect of reducing the risk of bacterial diseases. The best for our four-legged friends!

Our products are biodegradable and do not hide odours but actively eliminate them. In addition, they are, of course, guaranteed to be safe for you, your furry companions and the environment.