La droguerie écologique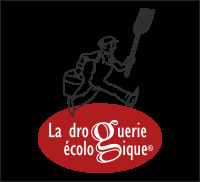 Droguerie spirit
A Choice of quality products:
La droguerie écologique® promotes common and multi-purpose ingredients made of mineral and non-toxic raw materials (salt, chalk, clays…) or plants coming from organic farming.
A low environmental impact:
Products are selected and produced with a minimum of energy and raw materials to preserve environment.
Preserved local know-how:
Products and producers are systematically selected in France and Western Europe to preserve employment and local know-how.