Bake a delicious sweet potato brownie, 100% paleo and gluten free!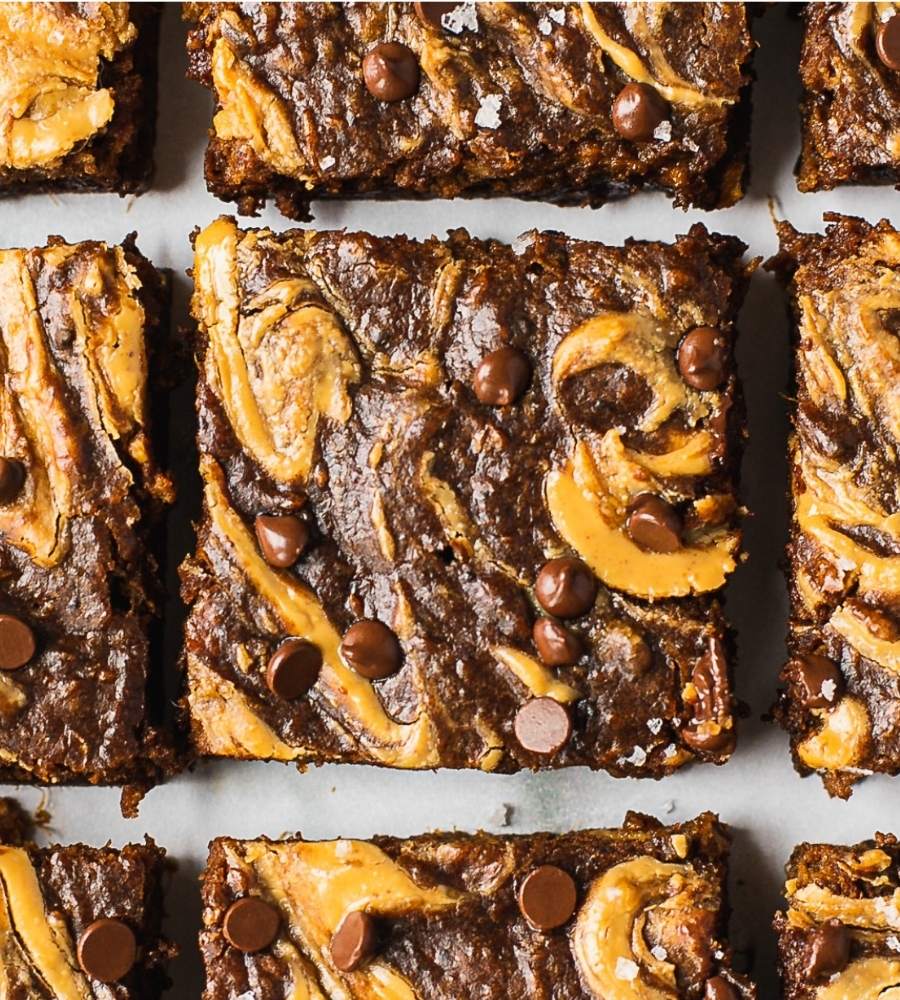 Preparation
Preparation time: 15 minutes

Cooking time: 25 minutes

6 persons
Recipe
Put 300g of sweet potato puree in a bowl.

Add 2 eggs and 100g of peanut butter.

Mix it all together. 

Add the dry ingredients: cocoa powder, bicarbonate of soda and some chocolate chips. 

Mix until you have a smooth batter.

Place the mixture in a large square mould.

Spread the dough well.

Add peanut butter and chocolate chips as topping. 


Bake the brownie for 25 minutes at 175 degrees.

Enjoy the tasting!