Mindfuel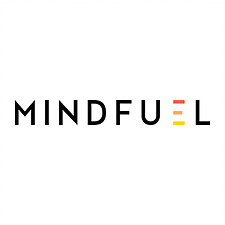 TREATING OUR BODIES RIGHT SHOULD ALWAYS BE AN AVAILABLE OPTION
We help you choose foods with intention and awareness, so you can eat to improve your health and wellbeing.
By selecting whole, organic ingredients that are dried at low temperatures (to retain their nutrients and flavours), we create whole food puddings and soups that are ready for you to easily prepare and enjoy, one bite at a time.
QUALITY INGREDIENTS
To us, our ingredients are most important, this not only means high quality, organic, natural, whole foods that are free of dairy and wheat, but also that a lot careful consideration and thought has been put into choosing each of our ingredients and in creating the complimentary blends of flavours and nutrient dense "superfoods".
SIMPLICITY THROUGH NATURE
Let's be honest, food should be simple. This means no preservatives, no additives, no refined sugar, just whole ingredients that you know and love. We believe that nature is the richest source of nutrition, with plants providing clean vitamins, minerals, antioxidants, and phytonutrients and this is why we use natural, organic ingredients and nothing else. We want to continuously rediscover ancient power foods from the Aztecs, Mayans, Ayurvedic medicine, but most importantly, also from our back yards.
EASE OF USE
As much as we want to live mindful, stress free lives—giving ourselves time to stop and think, the truth is that we live in a fast-paced world. We need to find a way to balance both. This is also the case with the foods we eat, we want to eat wholesome nutritious high quality foods that still taste like a treat, but we don't often have the time or resources to prepare them. This is why we want to put the thought and energy creating foods for you, so that you can take your time to sit and eat our foods. Easy to make, and almost ready to enjoy ;)