Fibritti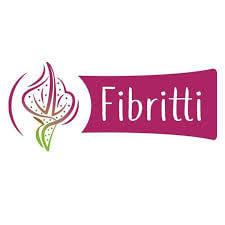 People allergic to gluten deprive themselves of the pleasure of certain floury foods, such as pasta. Fibritti wants to be the brand that offers spaghetti and tagliatelle for those who want to take care of their health. The entire range of Fibritti products provides health benefits, happiness, and pleasure! 
Fibritti replaces flour with Konjac or soy in its products. The choice of Konjac is explained by its many virtues. Konjac is hypocaloric, a source of fiber and actively makes digestion easier. Konjac is suitable for specific diets because it has a good satiety index. Moreover, it helps to eliminate toxins in the body.  
As for soy, there is no need to introduce it. This legume is renowned for its benefits in all its forms. It contains less cholesterol and is rich in amino acids. Soy reduces the risk of cancer and prevents cardiovascular disease. As a source of protein, soy is an excellent substitute for meat and fits perfectly into any vegetarian diet. 
Soybeans add a real plus to Fibritti pasta. Edamame beans are an ingredient rich in antioxidants, omega, and vitamin B. Adzuki soybeans contain fiber to help digestion. 
To sum up, Fibritti is a brand that offers you spaghetti and tagliatelle, not only gluten free but also full of health and well-being. Whether it's soy flour or Konjac flour, Fibritti gives you pasta you've never tasted before!